Sell Foreclosed Home Orlando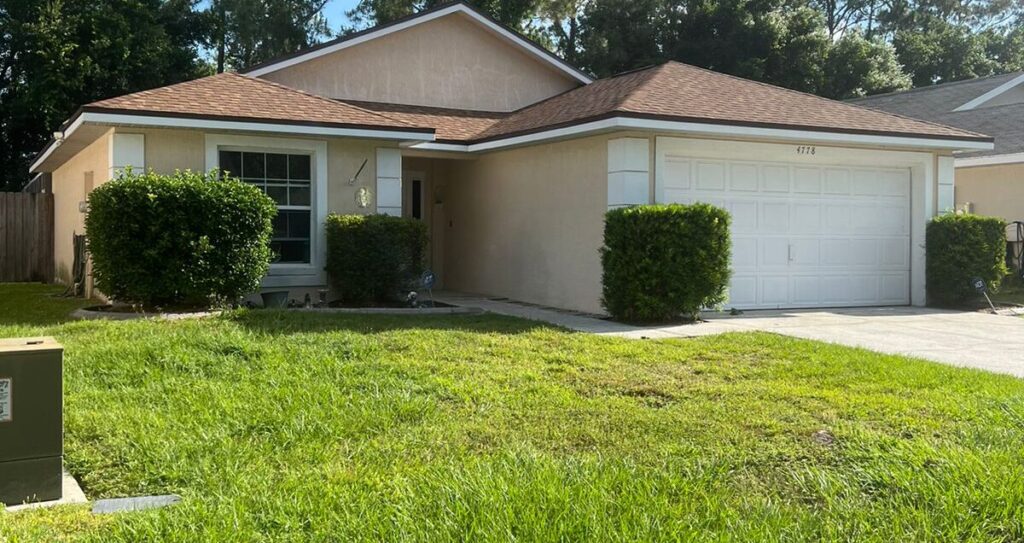 Sell Us Your Foreclosed Homes in Orlando, Florida
If you are a homeowner whose property is worth less than the mortgage amount…
If your home is "underwater" or "upside down"…
If you are a property owner whose house is being foreclosed upon…
If you need a short sale team that will work for you…
Hey there, Mike from Mike Buys Any Houses. We are well known in the market for selling and helping with foreclosure properties and if you wish to sell foreclosed homes in Orlando, Florida just search "sell house in foreclosure Orlando, Florida". We understand how difficult it is for homeowners to navigate the foreclosure process on their own. Although a foreclosure can be a very complicated issue, we can help you sell foreclosed homes in Orlando, Florida and get you started down the path to avoiding foreclosure. First let's explore which steps you need to take to sell a house in foreclosure in your journey towards selling your home fast when facing foreclosure and let me know if this information has been helpful!
Owning a home that is worth less than you paid for it is one of the most stressful things a person can go through. It can feel like you're stuck on a financial merry-go-round, making payments but never getting ahead. This situation can leave you feeling trapped, frustrated, and demoralized—as if your American Dream of homeownership is now slipping from your grasp. Years of hard work and saving up feel like they are vanishing.
Losing a home due to being unable to make mortgage payments is something that homeowners don't want to face in their life. Well, if you are facing the same issue, then it's time to take the help of Mike Buys Any House. 
DO YOU NEED TO SELL A HOUSE IN FORECLOSURE
If you're looking to sell a house in foreclosure, Mike at Any House can help you out.
If you're struggling to keep up with mortgage payments or have already fallen behind on bills, you may be able to stop foreclosure by selling your home to Mike Buys Any House. We will offer you cash for your home, which can help you pay off what you owe and avoid losing equity.
What is the procedure to sell my house in foreclosure?
Many owners have been looking for different ways to sell there houses, but the simplest hack is just by searching "sell house in foreclosure Orlando, Florida" on the internet. Our team of experts is trusted by investors and owners of various places. We have rich experience of more than 7 years in dealing with foreclosure houses, hence we are capable to give you the best-fitted options for houses. We have assisted both buyers and sellers in getting fantastic deals. We provide a variety of alternatives for home purchasers as well as the greatest prices for home sellers.
We understand that losing a house for whatever reason is a circumstance that many homeowners would rather avoid, yet it is occasionally necessary. You don't need to compromise with the situation. Mike Buys Any House is here to help you, we will give you the best deal on your home and you don't need to bargain with unauthentic buyers if you are a seller and selling your house due for any reason.
How to Sell Your Foreclosed Home? Can I sell my home in foreclosure?
We buy foreclosed homes in Orlando, Florida and sell it to a genuine person. We allow the homeowners to prevent the foreclosure proceeding. Mike Buys Whatever House is here to assist you. We will give you the greatest deal for your house, and you will not have to haggle with vendors. As a result, this will not affect their credit history. Now the question is, how to get a pre-foreclosure home? Well, we are here for that, get in touch with us now.
Do We Buy Any House for Cash?
As a trusted buyer we buy foreclosed homes in Orlando, Florida and we assist people in selling their homes without the pressure and stress that comes with selling a foreclosed property. You will purchase your home regardless of its current state.
How to sell my house in foreclosure?
You will have a smooth and uncomplicated procedure with our help. On the spot, our professionals will make you a no-obligation offer for your foreclosed homes for sale. That implies you won't have to clean or repair the property. Aside from that, there will be no closing or listing fees. We'll give you cash on the spot, and you may put the money toward paying off your mortgage. People always trust Mike Buys Any House when it comes to finding the greatest cash foreclosure property buyer. We also assist purchasers in locating some of the top pre-foreclosure homes for sale and guiding them through the purchasing process.
Act now and get cash quickly to relieve the stress of impending foreclosure – it's never been easier to Sell your foreclosed homes in Orlando, Florida. The sooner you take action, the sooner you'll be free of your homeowner headaches.